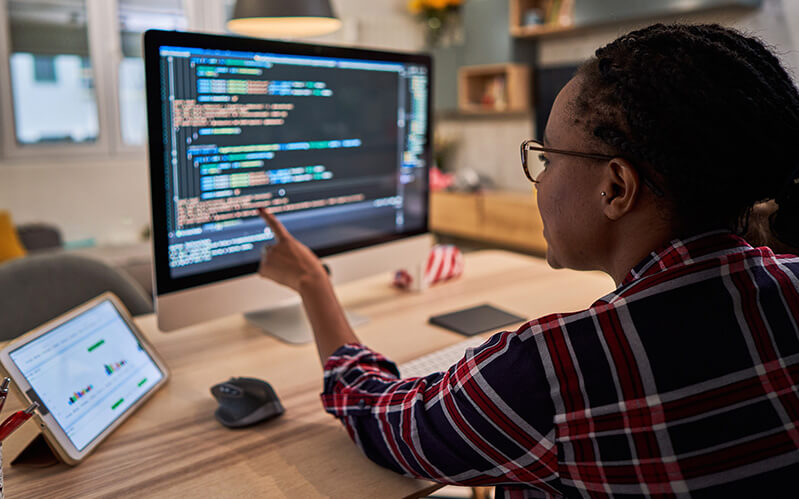 Software Engineer (Remote Anywhere Canada)
Job ID R26661
Location
Richmond, British Columbia, Mississauga, Ontario, New Dayton, Alberta, British Columbia, Nova Scotia, Newfoundland and Labrador Mississauga, Ontario, Canada; New, Alberta, Canada; Richmond, British Columbia, Canada; VIRTUAL, Quebec, Canada; VIRTUAL, British Columbia, Canada; VIRTUAL, Nova Scotia, Canada; VIRTUAL, Newfoundland and Labrador, Canada
Date posted 04/12/2022
Overview
Change Healthcare occupies a uniquely interconnected position at the center of healthcare. We believe it is our responsibility to test, adopt, and refine new technologies to help create a more efficient healthcare system. As healthcare technology leaders, we are passionate about building enterprise-class solutions using the latest cloud technologies and current development best practices. We have a bias for action with a broad mandate to innovate and provide world class healthcare solutions.
Full-time
Level: Experienced
Travel: Local
Success Profile
What makes a successful Software Engineer at Change Healthcare?
Check out the traits we're looking for and see if you have the right mix.
Analytical
Logical
Problem-solver
Team player
Quick learner
Passionate
Career Path
There are numerous career paths and opportunities for growth at Change Healthcare. Below is an example of the trajectory you could have in your careers as a Software Engineer.
Career Path Steps
Step 1: Engineer 1
Step 2: Engineer 2
Step 3: Senior Engineer
Step 4: Staff Engineer
Step 5: Principal Engineer
Our Total Rewards
Our Total Rewards strategy consists of a portfolio of offerings: compensation, recognition, well-being and benefits, that are aligned with our talent management strategy, enabling us to attract, develop, engage, reward, and retain employees. Our engaged workforce enables a high performing culture.
Paying for
Performance

Rewards and
Recognition

Medical Plans

Retirement Plan

Paid Time Off

Volunteer Days and
Community Giving
Responsibilities
Software Engineer (Remote Anywhere Canada)
Job ID R26661 Location Richmond, Canada Date posted 04/12/2022
Software Engineer (Remote Anywhere Canada)
Change Healthcare is a leading healthcare technology company with a mission to inspire a better healthcare system. We deliver innovative solutions to patients, hospitals, and insurance companies to improve clinical decision making, simplify financial processes, and enable better patient experiences to improve lives and support healthier communities.
Excited to grow your career?
We value our talented employees, and whenever possible strive to help one of our associates grow professionally before recruiting new talent to our open positions. If you think the open position you see is right for you, we encourage you to apply! Join us as we embark in our transition Medical Software from on-prem to the Cloud.

Our people make all the difference in our success.
Plans, designs, implements and tests software systems or applications for software enhancements and new products. A dedicated professional with an ability to adapt to different technologies and concepts. Able to resolve a wide range of issues in creative ways. This job is a fully qualified, career-oriented, journey-level position.
Demonstrates good judgment in selecting methods and techniques for obtaining solutions. Networks with senior internal and external personnel in own area of expertise. Normally receives little instruction on day-to-day work, general instructions on new assignments. Typically requires a minimum of 2 years of related experience with a Bachelor's degree, or equivalent work experience.

What will I be responsible for in this job? (brief summary of the role)
Plans and executes the design and development of on-prem Radiology Software Systems. Performs technical analysis and Implements new features.

Adheres to high standards in writing quality secure, scalable, and supportable code

Creation of documentation and adhering to standards as a medical device manufacturer.

Provides technical leadership to implement new functionality and improvements to existing implementations

Provides training and mentoring to other team members in areas of expertise

Interface with user representatives or other engineering groups to define requirements and/or necessary modifications when required

Proactively collaborates with other teams to resolve roadblocks and ensure a smooth delivery. 

What are the requirements?
Proficiency with Visual Studio, Windows OS

Sharp analytical abilities and proven design skills

Demonstrated ability to achieve stretch goals in a highly innovative and fast paced environment

Bachelor's degree in computer science or equivalent.

Remote with possible on-site meetings and/or Hybrid options

What critical skills are needed for you to consider someone for this position?
A corresponding enthusiasm for the future, an ability to translate current state conditions with desired enhancement in the product roadmap and architecture runway

Strong problem solving skills (Debugging and root cause analysis)

What other skills/experience would be helpful to have?
2+ years of professional software development experience in building complex commercial code

2+ years of hands-on experience and strong knowledge in C++, C#, JavaScript, .NET, IIS, SQL, Objective C, React

Scrum and AGILE development experience

Familiarity with Medical Software and Standards is an asset

How much should I expect to travel?
<10%

Employees in roles that require travel will need to be able to qualify for a company credit card or be able to use their own personal credit card for travel expenses and submit for reimbursement.
#li-remote
Diversity and Inclusion:
•At Change Healthcare, we include all. We celebrate diversity and inclusivity, respect each other and value our unique experiences. By being our authentic selves, we bring different perspectives into our work and relationships.
•Business Resource Groups (BRGs) play a central role in advancing diversity and inclusion at Change Healthcare. They deepen our understanding of different cultures, people, and experiences, and help foster an inclusive workplace. Change offers eight (8) BRGs. Learn more at https://careers.changehealthcare.com/diversity

Feeling Inspired? Ready to #MakeAChange? Apply today!
Some of our positions require employees to be onsite at a Change Healthcare facility or a Client site, including Medical Facilities.  Depending on the site's health and safety guidelines, you may be required to have medical screenings or vaccinations to meet site requirements, which may include Covid-19 vaccination and/or testing.  Further details and requirements will be confirmed during the interview process.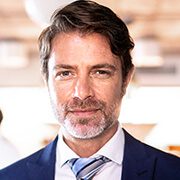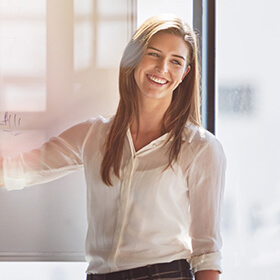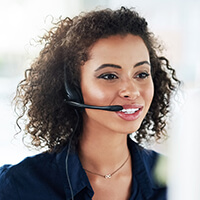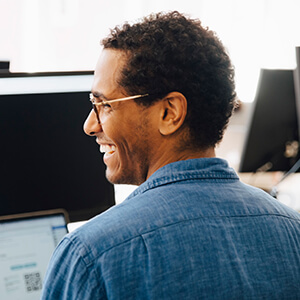 Join Our Talent Community
Receive job alerts and stay up to date with ways that Change Healthcare is transforming the healthcare industry, one innovation at a time.