Software Engineer, AI Machine Learning - Remote
R17959 |
Richmond, British Columbia
Overview
Change Healthcare occupies a uniquely interconnected position at the center of healthcare. We believe it is our responsibility to test, adopt, and refine new technologies to help create a more efficient healthcare system. As healthcare technology leaders, we are passionate about building enterprise-class solutions using the latest cloud technologies and current development best practices. We have a bias for action with a broad mandate to innovate and provide world class healthcare solutions.
Full-time
Level: Experienced
Travel: Local
Success Profile
What makes a successful Software Engineer at Change Healthcare?
Check out the traits we're looking for and see if you have the right mix.
Analytical
Logical
Problem-solver
Team player
Quick learner
Passionate
Employee Testimonials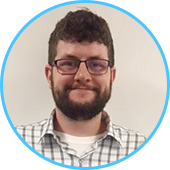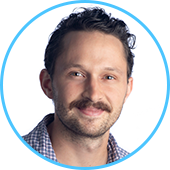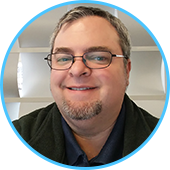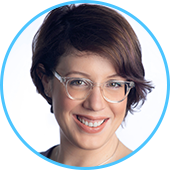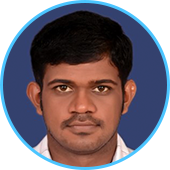 "

I love working at Change Healthcare! I get to work with incredibly intelligent people who always share their knowledge and help me improve my skills, I work with cutting edge cloud technology, and I get the satisfaction of knowing that the work I am doing is directly helping to improve the US healthcare system. Change Healthcare is a fantastic company that encourages personal growth and has provided plenty of opportunities to advance my career.

"

Derek Kruger


Cloud Engineer
"

When I think about working at Change Healthcare, I think about some of the most fruitful experiences of my career. At every turn, the company has encouraged and pursued innovation all while bolstering up and supporting me as an individual contributor. There a ton of hurdles in the healthcare industry and I have full confidence that Change Healthcare will be one of those companies who can solve them. I am glad to be a part of this journey.

"

Jacob Smith


Cloud Software Engineer
"

I savor every day working at Change Healthcare. With a strong cloud-first mantra and push for true DevOps from senior leadership, the work and processes are under constant pressure to improve. Not only do I work with many dedicated, interesting, and smart people, I know my work helps improve healthcare and medical processes for the entire country.

"

Leeland Artra


Multi-Cloud Lead
"

I am very thankful for the growth and development opportunities given to me every day at Change Healthcare. Knowing that the meaningful work I am a part of changes lives encourages me daily. The culture to develop and nurture excellence continues to inspire me to become a better engineer and professional.

"

Rachael Babcock


Cloud Software Engineer
"

What I love most about my job is that I have the opportunity to work on a variety of technical problems that push me to improve my technical and problem solving skills. Being part of the data engineering team, I always have freedom to work on cutting edge technologies alongside a motivated team.

"

Sandeep Datla


Software Engineer IV
Career Path
There are numerous career paths and opportunities for growth at Change Healthcare. Below is an example of the trajectory you could have in your careers as a Software Engineer.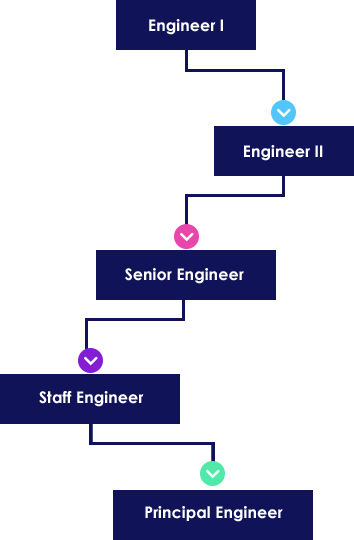 Our Total Rewards
Our Total Rewards strategy consists of a portfolio of offerings: compensation, recognition, well-being and benefits, that are aligned with our talent management strategy, enabling us to attract, develop, engage, reward, and retain employees. Our engaged workforce enables a high performing culture.

Paying for Performance

Rewards and Recognition

Medical Plans

Retirement Plan

Paid Time Off

Volunteer Days and
Community Giving
Responsibilities
Software Engineer, AI Machine Learning - Remote
Richmond, British Columbia - Additional locations
Additional Locations: Richmond, British Columbia, British Columbia Richmond, British Columbia, Canada; VIRTUAL, British Columbia, Canada
Transforming the future of healthcare isn't something we take lightly. It takes teams of the best and the brightest, working together to make an impact.
As one of the largest healthcare technology companies in the U.S., we are a catalyst to accelerate the journey toward improved lives and healthier communities.
Here at Change Healthcare, we're using our influence to drive positive changes across the industry, and we want motivated and passionate people like you to help us continue to bring new and innovative ideas to life.

If you're ready to embrace your passion and do what you love with a company that's committed to supporting your future, then you belong at Change Healthcare.
Pursue purpose. Champion innovation. Earn trust. Be agile. Include all. 
Empower Your Future. Make a Difference.
Title: Software Engineer, Machine Learning Engineer - Enterprise Imaging, Remote
Overview of Position
This role is a key contributor to the success of the Artificial Intelligence (AI) Medical Imaging team, the Enterprise Imaging Solutions business unit, and Change Healthcare (CHC). This individual with versatile software engineering skills will be responsible for the release of AI software toolkits.
He/she will create software prototypes of AI-based medical imaging solutions and will participate in the integration of AI models into Change Healthcare next generation cloud medical imaging products. The Software engineer will also contribute to the development of the AI data pipeline, in particular the expansion of Change Healthcare image annotation capabilities.
The Enterprise Imaging AI team is responsible for creating AI enabled solutions, maintaining a culture of innovation with a startup mindset, and providing subject matter expertise for the benefit of Change Healthcare. While the AI Medical Imaging team has stakeholders throughout the business unit and Change Healthcare, it works most closely with academic and industrial partners, customers, subject matter experts, and those parts of the organization responsible for product conception, design and development, and testing.
What will be my duties and responsibilities in this position?
Participate in the full software development life cycle from requirements analysis through test, release and maintenance

Document and demonstrate solutions by developing documentation, flowcharts, layouts, diagrams, charts, code comments and clear code

Develop AI-based software prototypes leveraging Change Healthcare Enterprise Imaging platform

Assist with product integration of AI solutions

Develop web/UI applications for medical image annotation

Assist with data collection efforts, in particular data extraction, transfer and de-identification

Develop and manage tools and applications with database backend

Assist with reporting and tracking of AI results
What are the minimum requirements needed for this position?
5years of experience in Python, Java, C++, and .NET framework

2 years of experience in Node, JavaScript, NoSQL database such as MongoDB, SQL, Graphic Programming, CSS3, and HTML 5 

2 years with Web service API's

2 years of software development experience for public cloud such as GCP or AWS
What are the soft skills you will need to possess for this role?
Strong written and verbal communication and interpersonal skills

Cross-cultural and team player who enjoys working in a fast-paced environment

Ability to work independently with minimal directions
What is the minimum education you are required to have in order to be considered for this role?
B.S. in Computer Science or related field of study
​ What are the travel requirements of this role?
Remote position - Limited domestic and international travel required (up to 5%).
#li-remote
Join our team today where we are creating a better coordinated, increasingly collaborative, and more efficient healthcare system!
Apply Now
Job Alerts
Don't see the role you're looking for or not ready to apply yet?
Sign-up to get the latest opportunities at Change Healthcare.