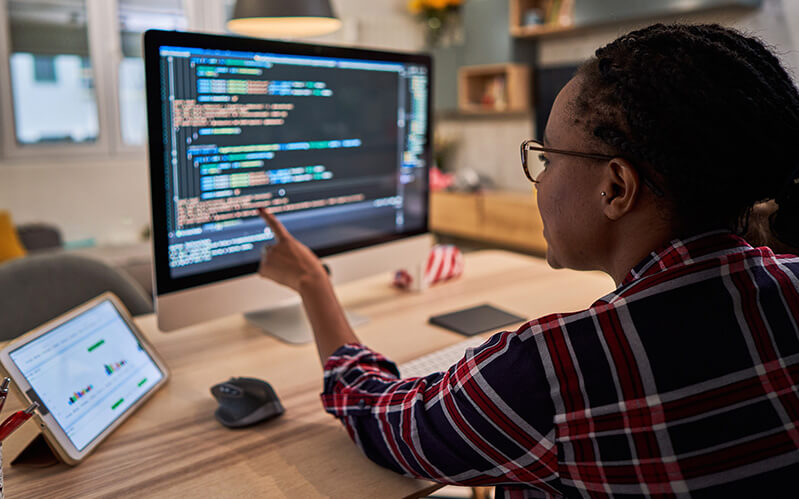 Senior DevOps Engineer (Remote Anywhere Canada or U.S.)
Job ID R26725
Location
Richmond, British Columbia, Mississauga, Ontario, New Dayton, Alberta, Toronto, Ontario, British Columbia, Nova Scotia, Newfoundland and Labrador Mississauga, Ontario, Canada; New, Alberta, Canada; Richmond, British Columbia, Canada; Toronto, Ontario, Canada; VIRTUAL, Quebec, Canada; VIRTUAL, British Columbia, Canada; VIRTUAL, Nova Scotia, Canada; VIRTUAL, Newfoundland and Labrador, Canada
Date posted 04/27/2022
Overview
Change Healthcare occupies a uniquely interconnected position at the center of healthcare. We believe it is our responsibility to test, adopt, and refine new technologies to help create a more efficient healthcare system. As healthcare technology leaders, we are passionate about building enterprise-class solutions using the latest cloud technologies and current development best practices. We have a bias for action with a broad mandate to innovate and provide world class healthcare solutions.
Full-time
Level: Experienced
Travel: Local
Success Profile
What makes a successful Software Engineer at Change Healthcare?
Check out the traits we're looking for and see if you have the right mix.
Analytical
Logical
Problem-solver
Team player
Quick learner
Passionate
Career Path
There are numerous career paths and opportunities for growth at Change Healthcare. Below is an example of the trajectory you could have in your careers as a Software Engineer.
Career Path Steps
Step 1: Engineer 1
Step 2: Engineer 2
Step 3: Senior Engineer
Step 4: Staff Engineer
Step 5: Principal Engineer
Our Total Rewards
Our Total Rewards strategy consists of a portfolio of offerings: compensation, recognition, well-being and benefits, that are aligned with our talent management strategy, enabling us to attract, develop, engage, reward, and retain employees. Our engaged workforce enables a high performing culture.
Paying for
Performance

Rewards and
Recognition

Medical Plans

Retirement Plan

Paid Time Off

Volunteer Days and
Community Giving
Responsibilities
Senior DevOps Engineer (Remote Anywhere Canada or U.S.)
Job ID R26725 Location Richmond, Canada Date posted 04/27/2022
Responsibilities
The Senior DevOps Engineer is a member of the DevOps Engineering Team and is responsible for the design, development, and rollout of automated infrastructure-as-code, deployment, and monitoring mechanisms which will support Change Healthcare's Enterprise Imaging solution in cloud environments.  The individual in this role also provides subject matter expertise and technical direction, and skillfully works on projects that span a broad range of applications in multiple technical environments.

Requirements
5+ years of experience in software engineering and/or software/solution architecture

4+ years and a proven record of success in continuous delivery of cloud infrastructure and applications for enterprise SaaS or PaaS companies in public clouds such as AWS, GCP, Azure

What critical skills are needed for you to consider someone for this position?
Energetic, motivated, and customer focused

Exceptional critical and highly analytical thinking skills; ability to decompose complex problems, prioritize issues, and implement sensible solutions

Strong knowledge and proven working experience with

Cloud infrastructure, particularly Kubernetes, and IaC, including deployment and monitoring of available, scalable, secure environments

One of more programming and scripting (e.g., Python, Go, Bash)

IaC tools, particularly Terraform

Automation and configuration tools (e.g., Ansible, Kustomize)

Software containers, preferably Docker

Strong background in Linux and Windows administration

Strong background in network configuration and load balancing

Strong English communication skills (verbal and written) to interact effectively with peers, stakeholders, and clients within and outside the team

Good inter-personal skills

Ability to learn quickly, independently and with minimal supervision

What other skills/experience would be helpful to have?
Experience working with across multiple boundaries including internal and external relationships management.

Experience in migrating products from on premise to cloud

Capability of effectively negotiating with peers without direct authority

Experience with HIPAA compliance and the security of PHI data

Familiarity with healthcare IT standards as well as with healthcare workflows

How much should I expect to travel?
Travel is not an expected part of this role, however, there may be opportunities to visit our different offices or attend conferences, etc.
#li-remote
Responsibilities
Develop, and provide technical expertise for, application infrastructure in cloud environments

Develop, and provide technical expertise on, the automation of the deployment, scaling, and overall management of the software applications that run on the above infrastructure

Guide the design and development of reusable Infrastructure as Code (IaC) components; create IaC test plans and execute testing across the lifecycle

Review deployment scripts and IaC for quality assurance purposes; perform maintenance and updates due to changes in requirements or implementation

Analyze data from production monitoring tools to determine areas of improvement, then design and implement the necessary changes

Work closely with architects to assure all systems are in line with the Enterprise Imaging long-term strategy; create technical design specifications and assist in specifying infrastructure sizing technical requirements; review and advise on technical design specifications developed by colleagues 

Prototype technology solutions

Assist in defining DevOps and related quality guidelines and standards

Ensure the compliance to all required standards, policies, and procedures for applications and tools

Create and maintain documentation as required for maintenance and rollout of deliverables

Work closely and collaboratively with multiple teams in an agile environment
Join our team today where we are creating a better coordinated, increasingly collaborative, and more efficient healthcare system!
Some of our positions require employees to be onsite at a Change Healthcare facility or a Client site, including Medical Facilities.  Depending on the site's health and safety guidelines, you may be required to have medical screenings or vaccinations to meet site requirements, which may include Covid-19 vaccination and/or testing.  Further details and requirements will be confirmed during the interview process.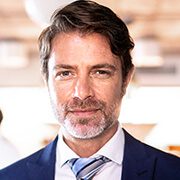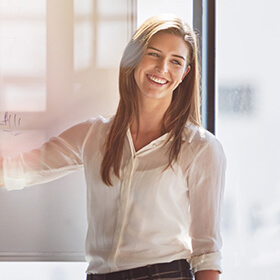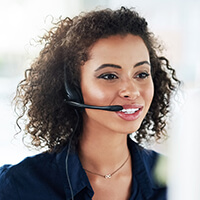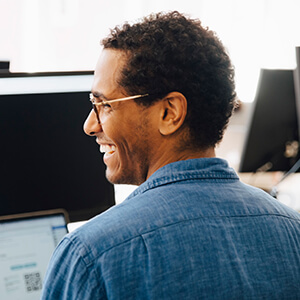 Join Our Talent Community
Receive job alerts and stay up to date with ways that Change Healthcare is transforming the healthcare industry, one innovation at a time.