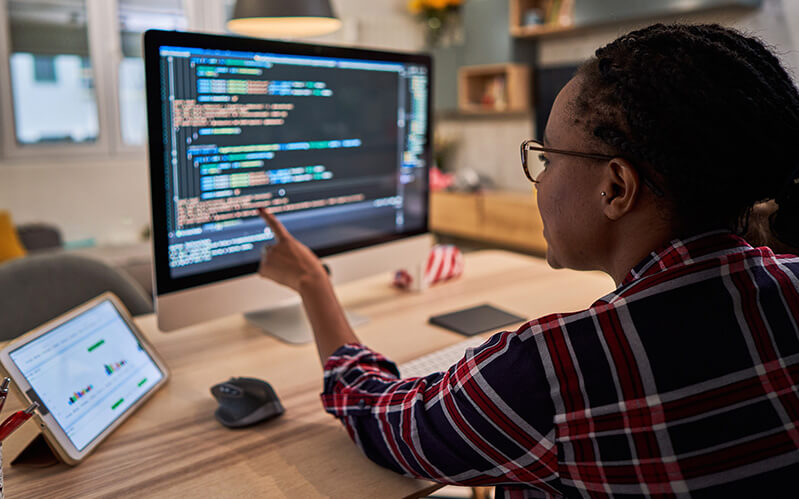 Senior Manager Software Engineering
Job ID R29206
Location
Nashville, Tennessee, Pennsylvania, Rhode Island, South Carolina, South Dakota, Texas, Utah, Vermont, Virginia, Washington, West Virginia, Wisconsin, Wyoming, Massachusetts, Michigan, Minnesota, Mississippi, Missouri, Montana, Nebraska, Nevada, New Hampshire, Oregon, Indiana, Iowa, Kansas, Kentucky, Louisiana, Maine, Maryland, Oklahoma, Alabama, Alaska, Arizona, Arkansas, California, Connecticut, Washington, DC, Delaware, Florida, Georgia, Hawaii, Idaho, Illinois, New Jersey, New Mexico, New York, North Carolina, North Dakota, Ohio Nashville, Tennessee, United States of America; VIRTUAL, Pennsylvania, United States of America; VIRTUAL, Rhode Island, United States of America; VIRTUAL, South Carolina, United States of America; VIRTUAL, South Dakota, United States of America; VIRTUAL, Texas, United States of America; VIRTUAL, Utah, United States of America; VIRTUAL, Vermont, United States of America; VIRTUAL, Virginia, United States of America; VIRTUAL, Washington, United States of America; VIRTUAL, West Virginia, United States of America; VIRTUAL, Wisconsin, United States of America; VIRTUAL, Wyoming, United States of America; VIRTUAL, Massachusetts, United States of America; VIRTUAL, Michigan, United States of America; VIRTUAL, Minnesota, United States of America; VIRTUAL, Mississippi, United States of America; VIRTUAL, Missouri, United States of America; VIRTUAL, Montana, United States of America; VIRTUAL, Nebraska, United States of America; VIRTUAL, Nevada, United States of America; VIRTUAL, New Hampshire, United States of America; VIRTUAL, Oregon, United States of America; VIRTUAL, Indiana, United States of America; VIRTUAL, Iowa, United States of America; VIRTUAL, Kansas, United States of America; VIRTUAL, Kentucky, United States of America; VIRTUAL, Louisiana, United States of America; VIRTUAL, Maine, United States of America; VIRTUAL, Maryland, United States of America; VIRTUAL, Oklahoma, United States of America; VIRTUAL, Alabama, United States of America; VIRTUAL, Alaska, United States of America; VIRTUAL, Arizona, United States of America; VIRTUAL, Arkansas, United States of America; VIRTUAL, California, United States of America; VIRTUAL, Connecticut, United States of America; VIRTUAL, District of Columbia, United States of America; VIRTUAL, Delaware, United States of America; VIRTUAL, Florida, United States of America; VIRTUAL, Georgia, United States of America; VIRTUAL, Hawaii, United States of America; VIRTUAL, Idaho, United States of America; VIRTUAL, Illinois, United States of America; VIRTUAL, New Jersey, United States of America; VIRTUAL, New Mexico, United States of America; VIRTUAL, New York, United States of America; VIRTUAL, North Carolina, United States of America; VIRTUAL, North Dakota, United States of America; VIRTUAL, Ohio, United States of America
Date posted 09/22/2022
Overview
Change Healthcare occupies a uniquely interconnected position at the center of healthcare. We believe it is our responsibility to test, adopt, and refine new technologies to help create a more efficient healthcare system. As healthcare technology leaders, we are passionate about building enterprise-class solutions using the latest cloud technologies and current development best practices. We have a bias for action with a broad mandate to innovate and provide world class healthcare solutions.
Full-time
Level: Experienced
Travel: Local
Success Profile
What makes a successful Software Engineer at Change Healthcare?
Check out the traits we're looking for and see if you have the right mix.
Analytical
Logical
Problem-solver
Team player
Quick learner
Passionate
Career Path
There are numerous career paths and opportunities for growth at Change Healthcare. Below is an example of the trajectory you could have in your careers as a Software Engineer.
Career Path Steps
Step 1: Engineer 1
Step 2: Engineer 2
Step 3: Senior Engineer
Step 4: Staff Engineer
Step 5: Principal Engineer
Our Total Rewards
Our Total Rewards strategy consists of a portfolio of offerings: compensation, recognition, well-being and benefits, that are aligned with our talent management strategy, enabling us to attract, develop, engage, reward, and retain employees. Our engaged workforce enables a high performing culture.
Paying for
Performance

Rewards and
Recognition

Medical Plans

Retirement Plan

Paid Time Off

Volunteer Days and
Community Giving
Responsibilities
Senior Manager Software Engineering
Job ID R29206 Location Nashville, Tennessee Date posted 09/22/2022
Change Healthcare is a leading healthcare technology company with a mission to inspire a better healthcare system. We deliver innovative solutions to patients, hospitals, and insurance companies to improve clinical decision making, simplify financial processes, and enable better patient experiences to improve lives and support healthier communities.
# 29206
Senior Manager Software Engineering
FTE- remote US
Overview of Position
Change Healthcare is looking for a senior manager in the core services organization to be a technical leader for our user profile management ecosystem.  The role would initially have responsibility for our complex user profile service within the platform looking to architect, scale and increase performance of the service. 
This role would require the leader to mentor and lead the platform in emerging technologies as well as lead with and through others internally and externally.  This leader would be well versed in user management and infrastructure and have the ability to architect and scale platforms at a large volume with a high degree of complexity.    You want to create a diverse team and a maintain a positive culture that is focused on technical excellence, blending a variety of backgrounds and approaches, and meeting critical large-scale project leadership across multiple teams.  We have many talented and passionate engineers that are looking for a leader that enable them to do their best work and that will help grow them into the next set of senior engineers and leadership for our company.  There will also be a great deal of cross functional partnership and leadership in helping our company deliver large, strategic initiatives that are key to the growth and strategy of what we do to innovate the healthcare industry.   

What will be my duties and responsibilities in this job?
Technical leader for our complex user profile service
Mentor and lead the platform in emerging technologies as well as lead with and through others internally and externally

.  

Analyzes and investigates applications engineering tasks and prepares design specifications, analysis, and recommendations. Interacts with project managers, marketing, sales, and users to define application requirements and/or necessary modifications. 
May also have responsibility for testing and documentation. 
Selects, develops, and evaluates personnel ensuring the efficient operation of the

function.  

Participates with other senior managers to establish strategic plans and objectives. 
Makes final decisions on administrative or operational matters and ensures operations effective achievement of objectives. 
Works on complex issues where analysis of situations or data requires an in-depth knowledge of the company. 
Participates in corporate development of methods, techniques and evaluation criteria for projects, programs, and people. 
Ensures budgets and schedules meet corporate requirements. 
Directs and controls the activities of a broad functional area through several department managers within the company.   
Has overall control of planning, staffing, budgeting, managing expense priorities, and recommending and implementing changes to methods. 
Regularly interacts with executives and/or major customers. Interactions frequently involve special skills, such as negotiating with customers or management or attempting to influence senior level leaders regarding matters of significance to the organization. 
Resolves critical issues and contributes to unit/area development. 
Job Qualifications
7

+ years of software engineering experience including Agile.  Established skill designing and developing solutions to complex problems in a distributed systems environment.
including Java, Go, Python, and AWS services such as ECS, EKS, Lambda, S3, Kinesis, RDS.
4+ years' experience leading a software development team, including hands-on cloud solution experience
Extensive experience in LDAP schema design, DIT structures, thorough understanding of X.500 data model
Experience with Amazon Web Services
Experience in agile/scrum methodologies, DevOps, and software development lifecycle
Committed to current best practices, continuous deployment, 100% fault tolerance, high performance, infrastructure as code, and working in a Test Driven and DevOps organization
Experience building complex software systems that have been successfully delivered to customers.
Experience with Distributed Software, Service Oriented Architecture, NoSQL database concepts
Mastery of the tools of the trade, including familiarity with modern cloud computing, agile development, automated testing, and development best practices
A strong track record of project delivery for large, cross-functional projects
Excellent written and verbal communication skills with the ability to present complex technical information in a clear and concise manner to a variety of audiences
A track record of communicating well with both technical and non-technical leaders
Ability to breakdown requirements into stories and provide estimates, perform code reviews, raise technical risks, and create documentation
Knowledge of professional software engineering practices and best practices for the full software development life cycle, including coding standards, code reviews, source control management, build processes, testing, and operations
What other skills/experience would be helpful to have?
Broad knowledge of the field with proven management skills. 
 LDAP experience is preferred. 
What are the working conditions and physical requirements of this job? 
General office demands 
Be able to participate in virtual meetings that will require a flexible schedule to at times participate in different time zones for team and vendor meetings. Meetings will be in Pacific Time Zone. 
#li-remote
Diversity, Equity & Inclusion:
•At Change Healthcare, we include all. We celebrate diversity and inclusivity, respect each other and value our unique experiences. By being our authentic selves, we bring different perspectives into our work and relationships.
•Business Resource Groups (BRGs) play a central role in advancing diversity and inclusion at Change Healthcare. They deepen our understanding of different cultures, people, and experiences, and help foster an inclusive workplace. Change offers eight (8) BRGs. Learn more at https://careers.changehealthcare.com/diversity

Feeling Inspired? Ready to #MakeAChange? Apply today!
COVID Vaccination Requirements
We remain committed to doing our part to ensure the health, safety, and well-being of our team members and our communities. As such, we require all employees to disclose COVID-19 vaccination status prior to beginning employment and, when job-related and consistent with business necessity, we may require periodic testing for certain roles. Some roles require full COVID-19 vaccination as an essential job function. Change Healthcare adheres to COVID-19 vaccination regulations as well as all client COVID-19 vaccination requirements and will obtain the necessary information from candidates prior to employment to ensure compliance.
Equal Opportunity/Affirmative Action Statement
Change Healthcare is an equal opportunity employer. All qualified applicants will receive consideration for employment without regard to race, color, religion, age, sex, sexual orientation, gender identity, genetic information,  national origin, disability, or veteran status. To read more about employment discrimination protections under federal law, read EEO is the Law at https://www.eeoc.gov/employers/eeo-law-poster and the supplemental information at https://www.dol.gov/ofccp/regs/compliance/posters/pdf/OFCCP_EEO_Supplement_Final_JRF_QA_508c.pdf.
If you need a reasonable accommodation to assist with your application for employment, please contact us by sending an email to applyaccommodations@changehealthcare.com with "Applicant requesting reasonable accommodation" as the subject. Resumes or CVs submitted to this email box will not be accepted.
Click here https://www.dol.gov/ofccp/pdf/pay-transp_%20English_formattedESQA508c.pdf to view our pay transparency nondiscrimination policy.
California (US) Residents: By submitting an application to Change Healthcare for consideration of any employment opportunity, you acknowledge that you have read and understood Change Healthcare's Privacy Notice to California Job Applicants Regarding the Collection of Personal Information.
Change Healthcare maintains a drug free workplace and conducts pre-employment drug-testing, where applicable, in accordance with federal, state and local laws.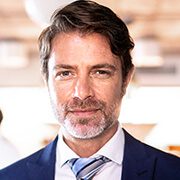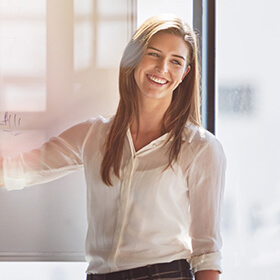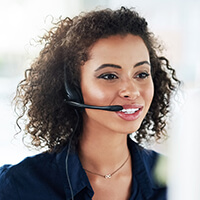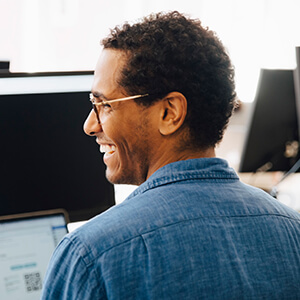 Join Our Talent Community
Receive job alerts and stay up to date with ways that Change Healthcare is transforming the healthcare industry, one innovation at a time.