Senior DevOps Engineer
R19517 |
Minneapolis-St. Paul-Bloomington, Minnesota
Overview
Change Healthcare occupies a uniquely interconnected position at the center of healthcare. We believe it is our responsibility to test, adopt, and refine new technologies to help create a more efficient healthcare system. As healthcare technology leaders, we are passionate about building enterprise-class solutions using the latest cloud technologies and current development best practices. We have a bias for action with a broad mandate to innovate and provide world class healthcare solutions.
Full-time
Level: Experienced
Travel: Local
Success Profile
What makes a successful Software Engineer at Change Healthcare?
Check out the traits we're looking for and see if you have the right mix.
Analytical
Logical
Problem-solver
Team player
Quick learner
Passionate
Employee Testimonials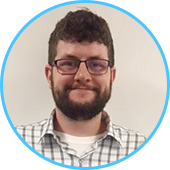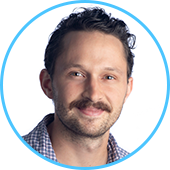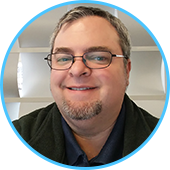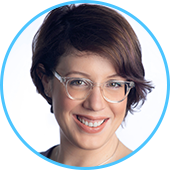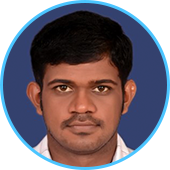 "

I love working at Change Healthcare! I get to work with incredibly intelligent people who always share their knowledge and help me improve my skills, I work with cutting edge cloud technology, and I get the satisfaction of knowing that the work I am doing is directly helping to improve the US healthcare system. Change Healthcare is a fantastic company that encourages personal growth and has provided plenty of opportunities to advance my career.

"

Derek Kruger


Cloud Engineer
"

When I think about working at Change Healthcare, I think about some of the most fruitful experiences of my career. At every turn, the company has encouraged and pursued innovation all while bolstering up and supporting me as an individual contributor. There a ton of hurdles in the healthcare industry and I have full confidence that Change Healthcare will be one of those companies who can solve them. I am glad to be a part of this journey.

"

Jacob Smith


Cloud Software Engineer
"

I savor every day working at Change Healthcare. With a strong cloud-first mantra and push for true DevOps from senior leadership, the work and processes are under constant pressure to improve. Not only do I work with many dedicated, interesting, and smart people, I know my work helps improve healthcare and medical processes for the entire country.

"

Leeland Artra


Multi-Cloud Lead
"

I am very thankful for the growth and development opportunities given to me every day at Change Healthcare. Knowing that the meaningful work I am a part of changes lives encourages me daily. The culture to develop and nurture excellence continues to inspire me to become a better engineer and professional.

"

Rachael Babcock


Cloud Software Engineer
"

What I love most about my job is that I have the opportunity to work on a variety of technical problems that push me to improve my technical and problem solving skills. Being part of the data engineering team, I always have freedom to work on cutting edge technologies alongside a motivated team.

"

Sandeep Datla


Software Engineer IV
Career Path
There are numerous career paths and opportunities for growth at Change Healthcare. Below is an example of the trajectory you could have in your careers as a Software Engineer.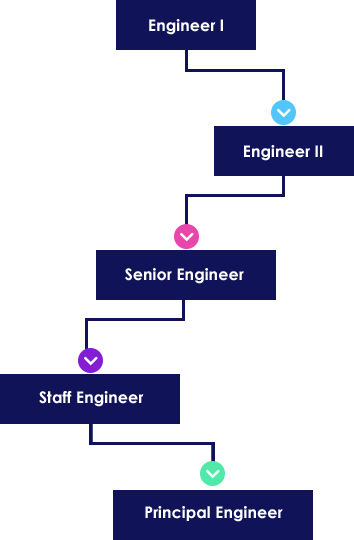 Our Total Rewards
Our Total Rewards strategy consists of a portfolio of offerings: compensation, recognition, well-being and benefits, that are aligned with our talent management strategy, enabling us to attract, develop, engage, reward, and retain employees. Our engaged workforce enables a high performing culture.

Paying for Performance

Rewards and Recognition

Medical Plans

Retirement Plan

Paid Time Off

Volunteer Days and
Community Giving
Responsibilities
Senior DevOps Engineer
Minneapolis-St. Paul-Bloomington, Minnesota - Additional locations
Additional Locations: Minneapolis-St. Paul-Bloomington, Minnesota, South Carolina, Texas, Utah, Washington, Wisconsin, Massachusetts, Michigan, Florida, Georgia, Illinois, North Carolina Minneapolis, Minnesota, United States of America; VIRTUAL, South Carolina, United States of America; VIRTUAL, Texas, United States of America; VIRTUAL, Utah, United States of America; VIRTUAL, Washington, United States of America; VIRTUAL, Wisconsin, United States of America; VIRTUAL, Massachusetts, United States of America; VIRTUAL, Michigan, United States of America; VIRTUAL, Florida, United States of America; VIRTUAL, Georgia, United States of America; VIRTUAL, Illinois, United States of America; VIRTUAL, North Carolina, United States of America
Transforming the future of healthcare isn't something we take lightly. It takes teams of the best and the brightest, working together to make an impact.
As one of the largest healthcare technology companies in the U.S., we are a catalyst to accelerate the journey toward improved lives and healthier communities.
Here at Change Healthcare, we're using our influence to drive positive changes across the industry, and we want motivated and passionate people like you to help us continue to bring new and innovative ideas to life.

If you're ready to embrace your passion and do what you love with a company that's committed to supporting your future, then you belong at Change Healthcare.
Pursue purpose. Champion innovation. Earn trust. Be agile. Include all. 
Empower Your Future. Make a Difference.
Overview of Position
We are seeking a Senior DevOps Engineer who will be responsible for improving and maintaining a software development, test and live infrastructure and services. The ideal candidate will be self-motivated, articulate, have experience with Linux and other *NIX derivatives, and is comfortable working in a fast-paced software development environment. Your primary mission as a DevOps engineer is working closely with the Development, Technical Operations, Quality Assurance, and Product Management teams, to ensure the uptime and performance of Change Healthcare platforms.
What will be my duties and responsibilities in this job?
Support Change Healthcare Big Data and Analytical platforms, a mission critical, platforms in production and development environments for collecting, storing, processing, and analyzing of terabytes of datasets
Build and automate the deployment of infrastructure, services and applications in all environments
Identify and drive improvements in infrastructure and system reliability, performance, monitoring, and overall stability of the platform
Capacity planning and demand forecasting to meet systems demand, identifying performance bottlenecks and devising tuning improvements
Build tools and automation that eliminate repetitive tasks and prevent incident occurrence
Create and maintain operational runbooks and documentation
Participate in 24x7 operational support and on-call rotation shifts

What are the requirements needed for this position?
B.S. in Computer Science or equivalent experience
Minimum of 5 years of production applications and systems support and at least 2 years as DataOps
Proficiency working with Amazon Web Services (AWS) like EMR, Glue, Lambda, EC2, EBS, ELB, S3, Route 53, RDS, Redshift in a highly available and scalable production environment
Experience with Big Data open source technologies (Hadoop, Scala, Spark, Kafka, Hadoop, Hbase, Zookeeper, Oozie)
Experience with SQL (MySQL, PostgreSQL)
Experience with continuous integration and deployment automation tools such as Jenkins, Rundeck, AWS CloudFormation, Terraform
Experience supporting, analyzing and troubleshooting large-scale distributed mission critical systems
Systematic problem-solving approach and strong sense of ownership to drive problems to resolution
Strong knowledge of Linux systems administration and architecture
Experience with configuring, managing and supporting AWS environments
Network knowledge (TCP/IP, UDP, DNS, Load balancing) and prior network administration experience is a plus
Scripting experience with Shell, Python or Ruby
Experience documenting processes, systems, environments and runbook procedures
Experience with source control tools such as GIT/GitHub/GitLab
What are the working conditions and physical requirements of this job?
General office demands
Join our team today where we are creating a better coordinated, increasingly collaborative, and more efficient healthcare system!
Equal Opportunity/Affirmative Action Statement
Change Healthcare is an equal opportunity employer. All qualified applicants will receive consideration for employment without regard to race, color, religion, age, sex, sexual orientation, gender identity, genetic information,  national origin, disability, or veteran status. To read more about employment discrimination protections under federal law, read EEO is the Law at https://www.eeoc.gov/employers/eeo-law-poster and the supplemental information at https://www.dol.gov/ofccp/regs/compliance/posters/pdf/OFCCP_EEO_Supplement_Final_JRF_QA_508c.pdf.
If you need a reasonable accommodation to assist with your application for employment, please contact us by sending an email to applyaccommodations@changehealthcare.com with "Applicant requesting reasonable accommodation" as the subject. Resumes or CVs submitted to this email box will not be accepted.
Click here https://www.dol.gov/ofccp/pdf/pay-transp_%20English_formattedESQA508c.pdf to view our pay transparency nondiscrimination policy.
Change Healthcare maintains a drug free workplace and conducts pre-employment drug-testing, where applicable, in accordance with federal, state and local laws.
Apply Now
Job Alerts
Don't see the role you're looking for or not ready to apply yet?
Sign-up to get the latest opportunities at Change Healthcare.