At Change Healthcare, we have flexible opportunities in the medical field, whether you're looking for a side gig and supplemental income, or simply want to gain more training and experience in your field. This is the chance to boost your earnings potential—on a flexible schedule—and help transform the entire healthcare industry, from provider to patient. At Change Healthcare, we're inspiring a better you.
See what some of our team members had to say about why they chose a flexible position at Change Healthcare:
Our Flexible Opportunities in the Medical Field
Discover how your experience and skills might fit into our open positions.
Learn more about these opportunities or search for jobs below.
Interested in More?
Sign up to receive regular updates about our flexible opportunities.
Your Impact
Change Healthcare is inspiring a better healthcare system, and our flexible roles make a direct impact on this goal. See how each position helps us improve lives.
Employee Testimonials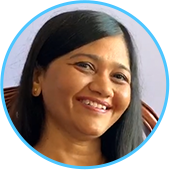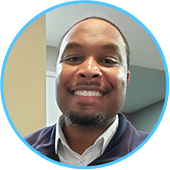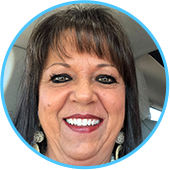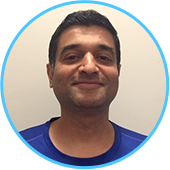 "

I have been working at Change Healthcare as a Medical Coder for more than 4 years. It gives me so much satisfaction to work in the medical field while at the same time, I can work at home and pick my own hours. It gives me the opportunity to learn something new each and every day from every single chart. Change Healthcare is a great place to work, with a positive environment!

"

Hinalben Parikh


Medical Coder
"

I chose to work as an Advocate to our Field Reviewers because it was an opportunity to take on a world that I had no prior experience in. No two days are exactly alike, and that makes me excited to come to work every day. Our Field Reviewers take pride in knowing their work is an essential part of chart retrieval's success. I knew early in my career with Change Healthcare that I had made the right choice and am happy to be part of a tight knit unit that feels like family.

"

Christopher Montgomery


Advocacy Supervisor
"

Approximately 12 years ago, I accepted a remote HEDIS position with Change Healthcare that lasted 8 weeks. From that moment, I knew HEDIS was for me! I loved that the hours were flexible, and the pay was based on the quality and quantity of charts abstracted. I now have worked the past 12 seasons with Change Healthcare because it has been a great opportunity for me to build my skills with yearly company trainings where there is always someone to help answer questions.

"

Debra Godbey


RN
"

The best part of working for Change Healthcare as a Chart Intake Specialist is working with the people. Every day, I work with team members who are incredible smart and passionate about their work. In addition, I get to work with people who are invested in my development and want to see me progress.

"

Dhiren Patel


Chart Intake Specialist
Job Alerts
Don't see the role you're looking for or not ready to apply yet?
Sign-up to get the latest opportunities at Change Healthcare.