Diversity Inspires Innovation.
The Technology of Healthcare.
Driven by You.
At Change Healthcare, diversity, equity and inclusion is at the very core of our culture and inspires us to be better. Include all, one of our five values, expresses our commitment to diversity and inclusion.
We Include All: We celebrate diversity, equity and inclusivity, respect each other and value our unique experiences. By being our authentic selves, we bring different perspectives into our work and relationships.
We're Building a Diverse Workforce.
We value the contributions from all team members, and we're committed to building a workforce that reflects the communities we serve.
Of Change Healthcare's Workforce:
63% are White
37% are People of Color. This breaks down to:

African American 16.3%
Hispanic/Latinx 9.4%
Asian 8.4%
Two or More 2.3%
American Native .4%
Pacific Native .3%
66% of Change Healthcare Team Members are Women
54% of Change Healthcare People Leaders are Women
3% Military/Veteran
2% Disability
1% LGBTQ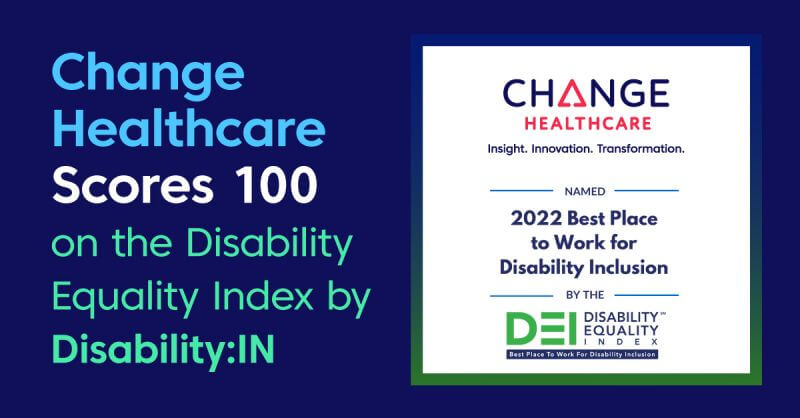 Our Business Resource Groups
Business Resource Groups (BRGs) play a central role in advancing diversity, equity and inclusion at Change Healthcare. They deepen our understanding of different cultures, people, and experiences, and help foster an inclusive workplace.
At Change Healthcare, We Include All.
We bring different perspectives to our work and relationships with a culture that encourages individuality. This is crucial when it comes to innovation, which thrives by considering different perspectives and ideas. We seek out and value contributions from all team members and are committed to building inclusive teams at all levels that reflect communities with diverse backgrounds, ethnicities, and genders.
Hear from our Team Members what it's like to work at Change Healthcare.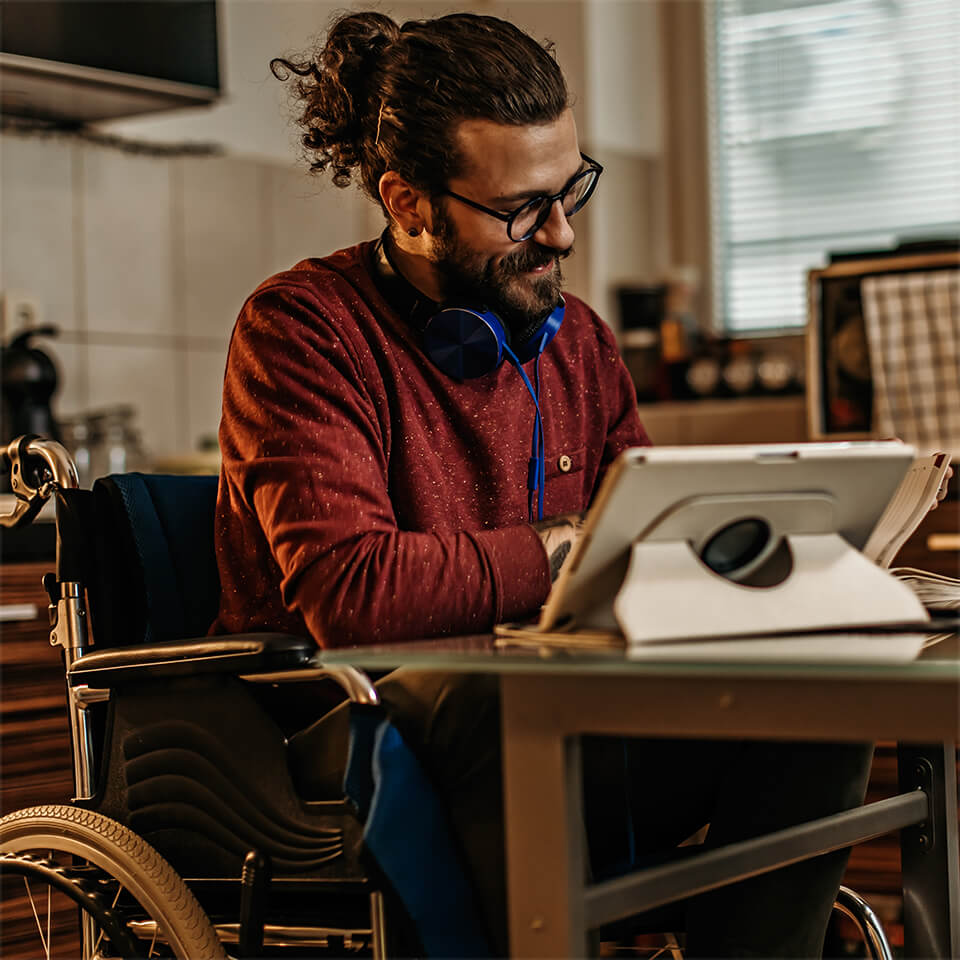 Supporting Those with Disabilities.
Change Healthcare is dedicated to supporting team members from all different backgrounds and experiences. We are committed to fostering a work environment that helps unlock people's full potential while encouraging them to be their authentic selves. By supporting the recruitment and engagement of employees with disabilities both visible and invisible, we are able to create an inclusive environment where all employees can contribute and feel valued.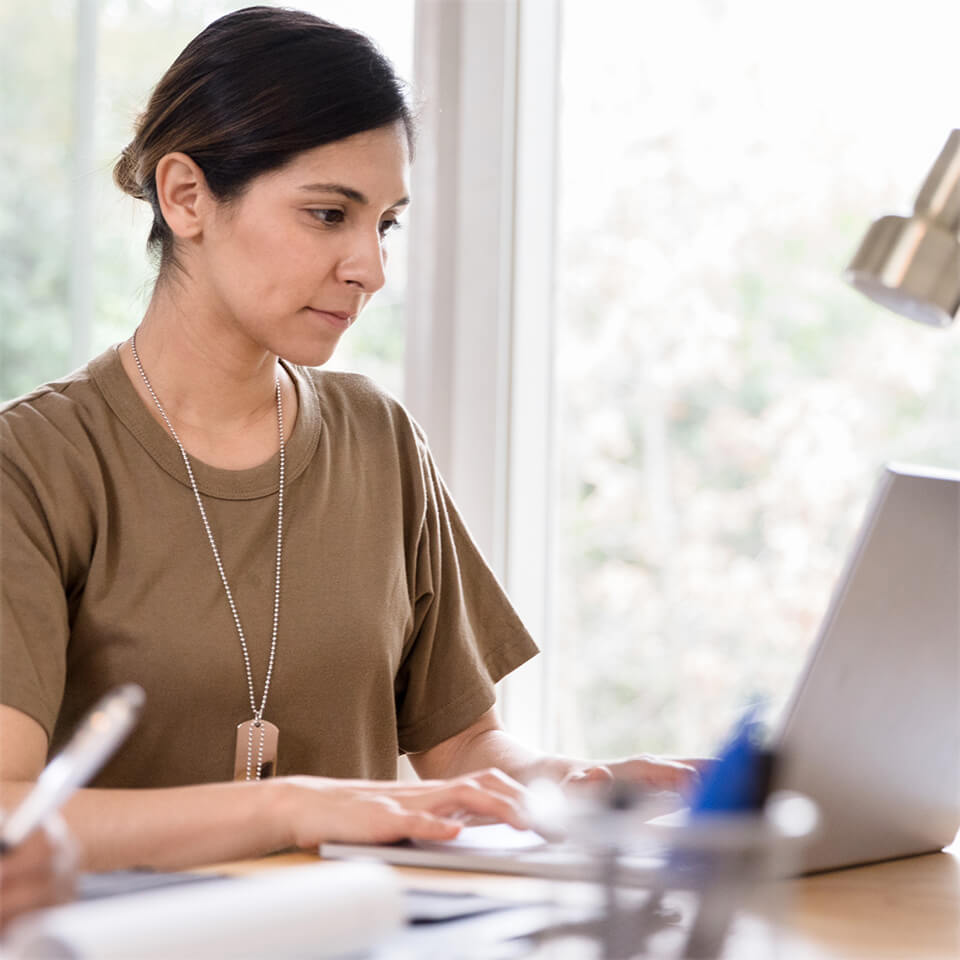 Supporting Military
Change Healthcare is purposefully recruiting active military, veterans, and spouses/partners of active duty personnel. Our goal is to hire talent that shares our values of teamwork, integrity, and commitment. We are dedicated to creating an environment where soldiers returning from duty can flourish in pursuing civilian careers. #BeBraveBeChange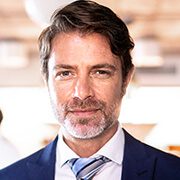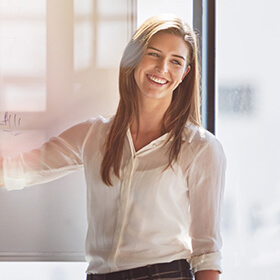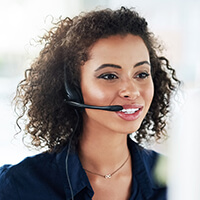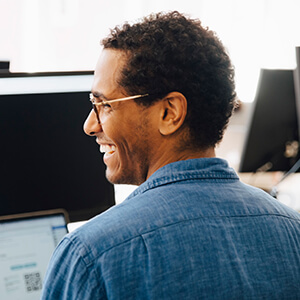 Join Our Talent Community
Receive job alerts and stay up to date with ways that Change Healthcare is transforming the healthcare industry, one innovation at a time.
Ready to Make a Change?
If you're looking for an organization that will enable you to maximize your potential and make a difference, browse our open positions!
View All Jobs
Change Healthcare is an equal opportunity employer. All qualified applicants will receive consideration for employment without regard to race, color, religion, sex, sexual orientation, gender identity, national origin, disability, or veteran status. To read more about employment discrimination protections under federal law, read EEO is the Law and the supplemental information. To view our affirmative action policy, click here, or for large print, click here.
If you need a reasonable accommodation to assist with your application for employment, please contact us by sending an email to applyaccommodations@changehealthcare.com with "Applicant requesting reasonable accommodation" as the subject. Resumes or CVs submitted to this email box will not be accepted.
Click here to view our pay transparency nondiscrimination policy.
The links below lead to the machine-readable files that are made available in response to the federal Transparency in Coverage Rule and includes negotiated service rates and out-of-network allowed amounts between health plans and healthcare providers. The machine-readable files are formatted to allow researchers, regulators, and application developers to more easily access and analyze data.